Ingredient Component Bundling for Restaurants
Shopventory tracks complex inventory from scratch-made recipes to cocktail ingredients in real-time
What is Ingredient Bundling?
Pretty much everything in a restaurant or food service business can be bundled, from food truck tacos to quick-service to-go supplies. Bundling, also known as kitting, boils down to two or more ingredients or supplies being sold together. 
Benefits of Bundling in a Restaurant
Have accurate inventory counts for set menu items and supplies as you sell them, so you never run out of stock

Streamline complex ingredient and component tracking for products that are always plated together

Easily create new dishes from scratch to stand out from competitors, like chicken wing sauces
Both bundles and modifiers help restaurant, quick service, and food truck managers track inventory for ingredients throughout the day instead of relying on regular cycle counts for accurate counts. Bundles are used for ingredients that are always served together, like pizza dough, sauce, cheese, and pepperoni on a pepperoni pizza.
However, modifiers track ingredients that can change from customer to customer, such as the addition of onion.
Restaurant POS Systems and E-Commerce Channels We Partner With
Ingredient Bundling for Restaurants
Pure bundling combines multiple ingredients in a new way that customers can only purchase as a bundle. This could mean the ingredients for an old-fashioned cocktail or the rice, cucumber, crab, and avocado in a California roll. 
Customers can't purchase the ingredients separately, like the bitters or cucumber, but can purchase them as a complete dish.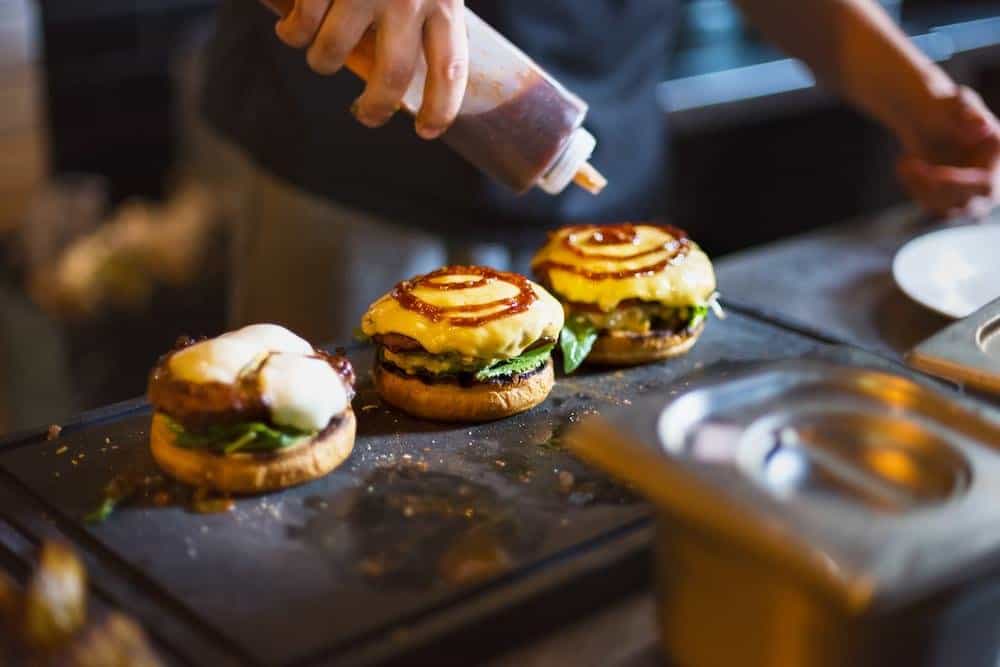 Using an inventory management software, like Shopventory, is essential for creating and managing bundles. Most POS systems and e-commerce platforms don't have this functionality built-in and require an additional platform. 
Shopventory Bundles will take your inventory and cost-tracking to the next level by tying inventory quantities together automatically. Costs and quantities are automatically calculated in real-time so you have accurate inventory counts throughout the day. Stop guessing how many gallons of milk you have or wasting time on nightly cycle counts to know that you have enough short ribs for the dinner rush tomorrow.
Ingredient Level Kitting with Shopventory
Shopventory allows you to simplify your inventory with pure Bundles in your food service business. Make homemade ketchup or bundle your food truck to-go supplies and always have accurate inventory counts in real-time as you sell. 
Do you receive product for a Bundle that you will never sell on its own to a customer, like straws for cocktail drinks? Use Shopventory's active toggle to put together Purchase Orders and easily restock from a vendor without clogging up your sales channel with products you're not selling individually. 
Additionally, Shopventory means automating inventory management. Our reporting system will track inventory and sales data for your Bundles. PAR Levels and custom Alerts let you know when it's time to reorder an ingredient, so you never run out. 
Resources for Your Restaurant
Try Ingredient Component Bundling for Free
Join Shopventory and start saving on average 1 hour per day per location. Get advanced features such as custom reporting, barcode scanning, automatic purchase orders, price tag printing and more.