Inventory & Sales Reporting for Vape & Smoke Stores
Make informed business and product decisions with Thrive by Shopventory's robust reporting engine.
Lack of visibility into accurate inventory valuation, stock forecasting, multi-location performance, and slow moving products are some of the biggest challenges you likely face. Real-time reporting is essential in order to run an optimized smoke shop.
Thrive's inventory management system connects with your point of sale system and/or-ecommerce platform to receive instant sales and inventory data for all your locations. Reporting is the key to never running out of stock and a successful smoke and vape store business strategy.
Grow Your Smoke & Vape Store Business
Creating a smoke and vape shop strategy using accurate inventory and sales reports will help you optimize your stock. Easily identify products that aren't moving, like lemon meringue pie shortfill, or manage your relationship with an accessory rep who is trying to sell you products that don't resonate with your customer base.
With a reporting platform, you have access to information you need to make strategic business decisions based on data, not intuition.
How to Start a Vape Store Reporting Strategy
In order to have a successful reporting strategy that grows your business, you need access to accurate inventory reporting. While some businesses use a vape store inventory list or templates, managing them takes a significant amount of time and it leaves a lot of room for human error.
Some POS systems and e-commerce platforms have limited reporting capabilities built in. However, they tend to be rudimentary and don't give a comprehensive look at your smoke shop's business operations.
Thrive's Inventory Management Software Reporting Capabilities
Using Thrive's inventory management software means access to our powerful reporting engine. Have instant visibility to the data you need for all your sales channels, without an additional costly reporting app.
Whether you want an in-depth report on last week's sales history, or you just want to see how long your current stock of pod kits will last, Thrive provides valuable insights for your needs. With Thrive's robust inventory management system, you're ready to grow your business with strategies formed with accurate data.
Sales Reports
Once all your sales channels are connected with Thrive's inventory management app, we'll pull in all your sales information so you can immediately begin using reports. Eliminate "guesstimating" with detailed profitability reports so you can make decisions confidently and report with accuracy.
Inventory Reports
Currently, most POS and e-commerce platforms don't have the capabilities to report on inventory change. Inventory reports are essential for knowing exact profitability, inventory valuation, remaining stock, and more. Inventory reports are based on Thrive's record-keeping of your inventory levels, eliminating the need for those confusing excel templates.
Multi-Channel & Location Reports
Thrive connects inventory for all your physical locations and/or e-commerce store so you can automate inventory management for accuracy. See which locations or channels are performing the best for your vape store. Access greater insight to what products are working for each location/channel and make more informed purchasing decisions for each unique target market as you expand.
Custom Reports
Custom report dashboards are unique to Thrive's inventory management app for complete control of the data you want to see and how you display it. Choose from a variety of inventory and sales data points, the time frame you would like to see, and what sales channels/locations you want to include. Common vape shop custom report dashboards include tender details per location, unsold products, and outstanding purchase orders.
Thrive's inventory management software was built by business owners like you, so our robust reporting tool is designed with you in mind. Our reports are easy to use with lots of filters and customization options so you can slice and dice the exact inventory data you want to see. Export your reports as a CSV file to share with your team and simplify bookkeeping.
Reports We Think You'll Like
You're in the business of extremely thin profit margins, which means accurate inventory valuation is essential for smoke and vape stores. Thrive's inventory report filters down to the minute so you know exactly what you have on the shelves and the total value of your inventory at any given moment.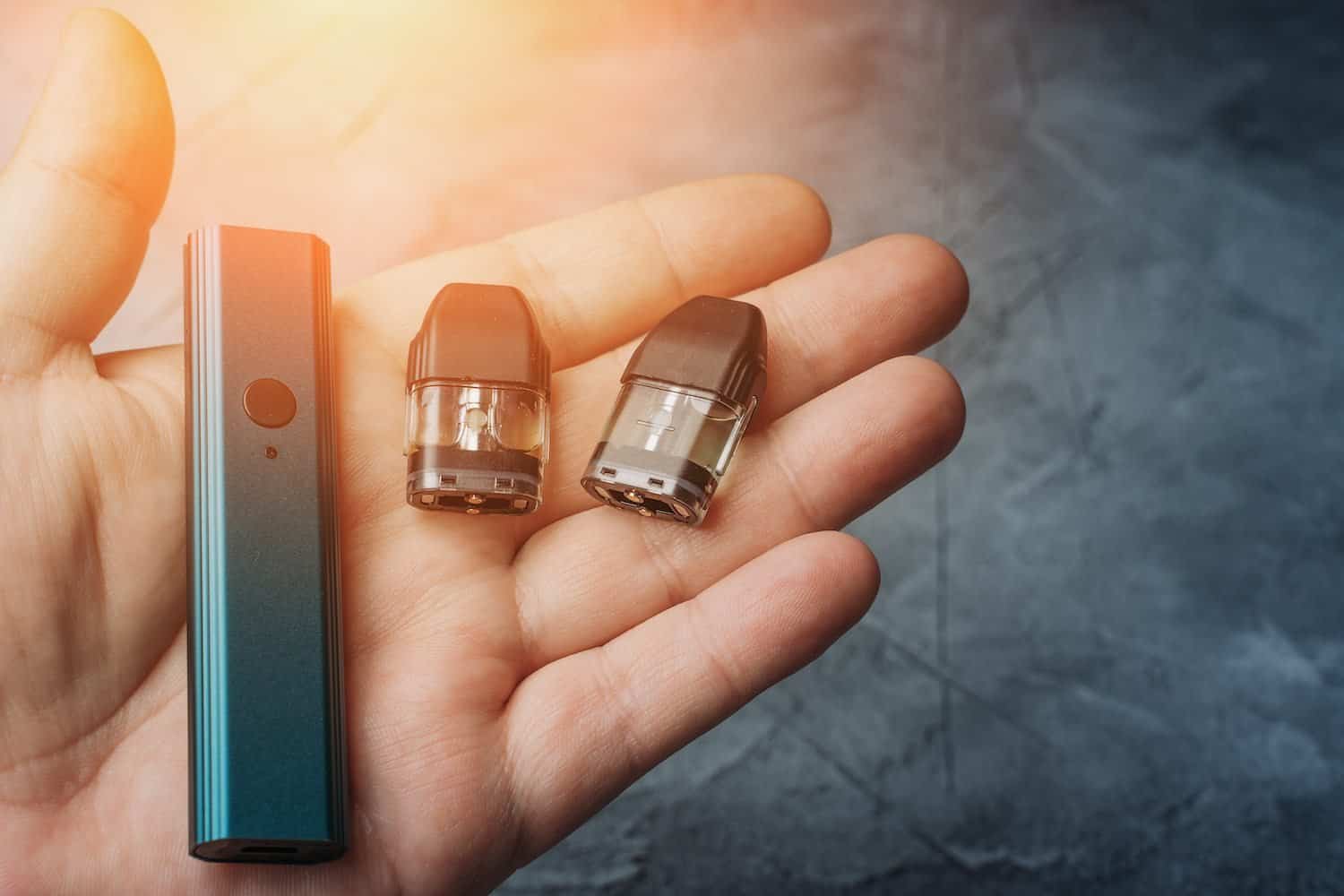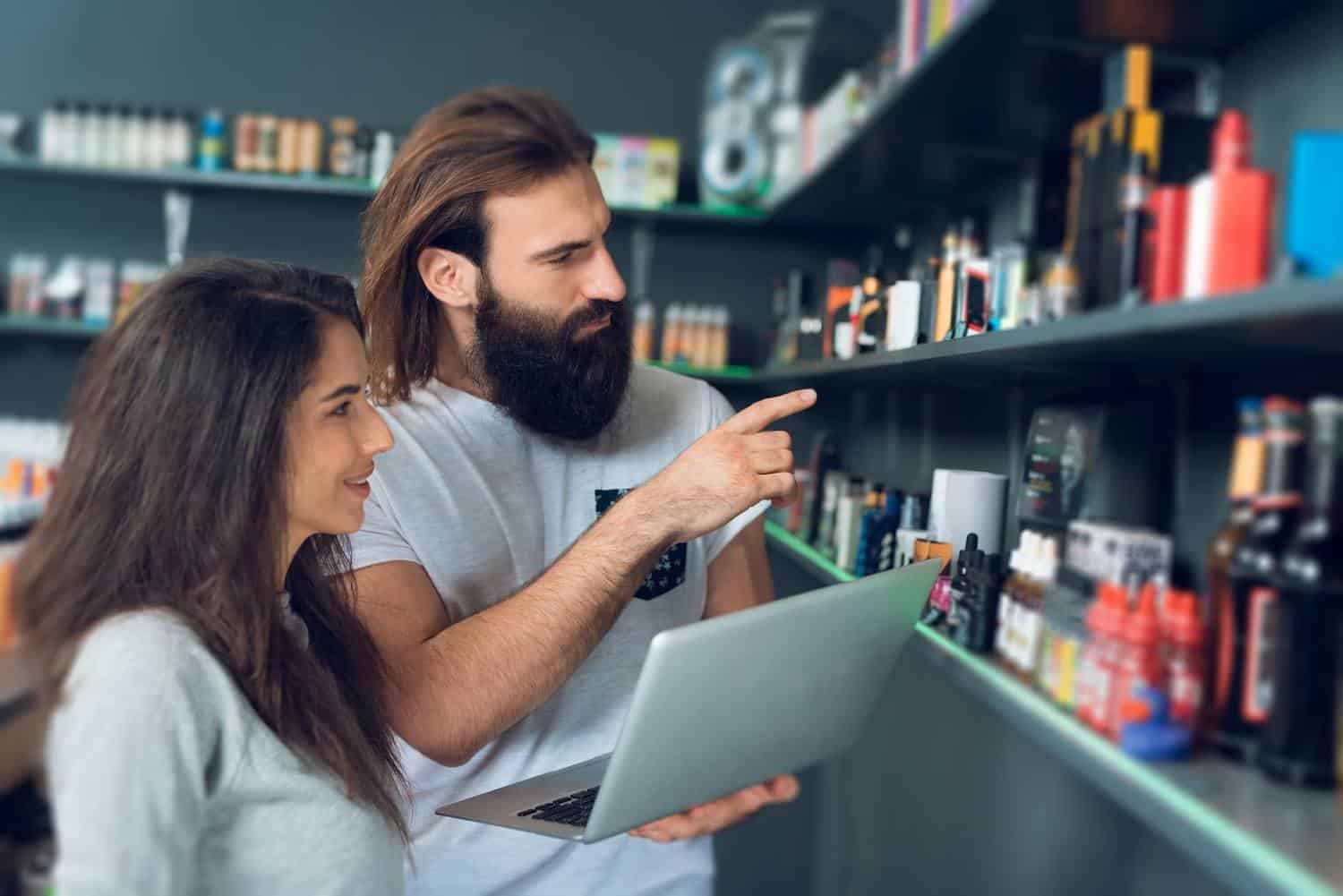 Is there a plastic ashtray gathering dusk on your shelf? Each product has to earn its spot in your inventory. If a product isn't moving try A/B testing a different strategy or discount it to get it out the door and make room for more profitable stock.
Thrive's dead inventory report generates detailed information of what products haven't sold during a set timeframe.
You can easily see:
How much revenue is tied up in your aging stock
How much you paid for those products (if you have added costs to any variants)
The number of days since the product last sold
The quantity of each product you have on hand
Thrive's intelligent stock forecast reports will give you a smart prediction of how much time you have left before a product will be out of stock at a specific location or sales channel. This report even tracks the remaining stock for variants.
Each variant has its own stock forecast report based on its sales history. You can even view the Overview report which displays the estimated time remaining on all variants for a specific product.
Additionally, use the stock remaining values to create custom Alerts and receive a notification when it's time to re-order so you never run out of stock again.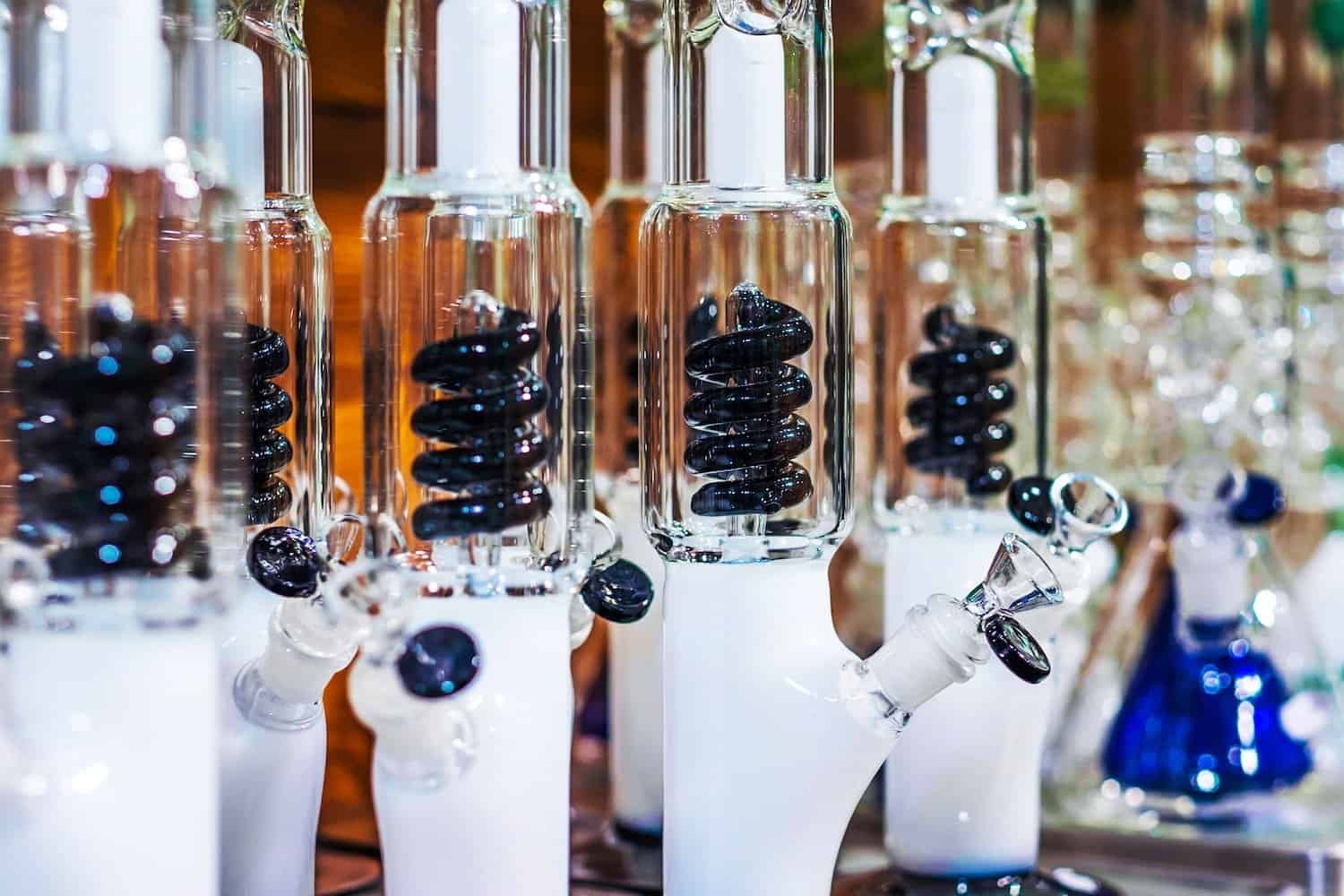 More Reports for Smoke & Vape Inventory Management
Vendor Sales Report
See what vendors are performing, and which aren't
Great for tracking success of stock brought in by reps
Bundling Report
See the makeup for a bundle, such as cigar singles from a case
View the total cost for each bundle component and the percentage of the product that will be deducted per sale
Inventory Change Report
Access how inventory levels have changed over a certain time period and their total value
View manual deductions, sales, and additions
Resources For Your Smoke Shop
Join Thrive and start saving on average 1 hour per day per location. Get advanced features such as custom reporting, barcode scanning, automatic purchase orders, price tag printing and more.