Independent Beer Store Modernizes through Multiple Sales Channels
with Thrive by Shopventory
Stone's Beer & Beverage Market has been a staple of the Philadelphia community since 1955, long before liquor licenses were available to large corporations in Pennsylvania, like grocery stores. In 2018, while Nick Wendowski was looking to leave his corporate job in healthcare, he visited Stone's everyday for 18 months. There he observed the business and spent time preparing to purchase it with his wife, Jen in the spring of 2019. 
Before Nick purchased Stone's, he knew he would need to establish new operational practices and modernize the business to stay competitive. Stone's completely transformed their operations, during the first few months, with an inventory management system. Despite new enterprise competition, Stone's has grown into three new sales outlets: on-demand home delivery, wholesale, and state-wide shipping.
Navigating a Changing Industry
Prior to 2016 in Philadelphia, beer was only available for purchase in independent beer stores, like Stone's. There was hardly a need for clear in-store pricing, the beer would practically sell itself since stores like Stone's were the only places in the neighborhood you could buy it.
Before Nick purchased the store, the previous owner walked the aisles writing what products were running low on the back of an envelope. However, when grocery stores and gas stations alike were able to sell beer in PA, Nick realized that the old way of inventory management wasn't sustainable for growth. He understood that in order to keep up with the competition, Stone's would need a more sophisticated inventory management system.
First, Nick decided to invest in a Square POS system to manage in-store sales. During a trial period before taking over as owner of the business, Nick realized that the store's inventory management needs were too complex for Square's built-in tools. Stone's needed a system that could handle 10,000 SKUs, track case breaking, automate re-ordering, and provide comprehensive reporting.
POS Systems & E-Commerce Channels We Partner With
Introducing an Efficient Inventory Management System
Nick discovered Thrive through online search, after exploring multiple inventory management solutions. Once Stone's added their SKUs into the system during their free 30 day trial, the team instantly had access to accurate inventory valuation, costs of goods sold, cycles counts, expiring inventory, and more. Nick also knew he wanted a service with a nimble and innovative solution that would field his feature requests and understand his needs.
Thrive changed the way Stone's operates, by optimizing their inventory, automating processes, and opening new doors for expansion. Nick shares, "[Thrive] has been critical to our success… Without [it], I don't know where we would be with inventory management."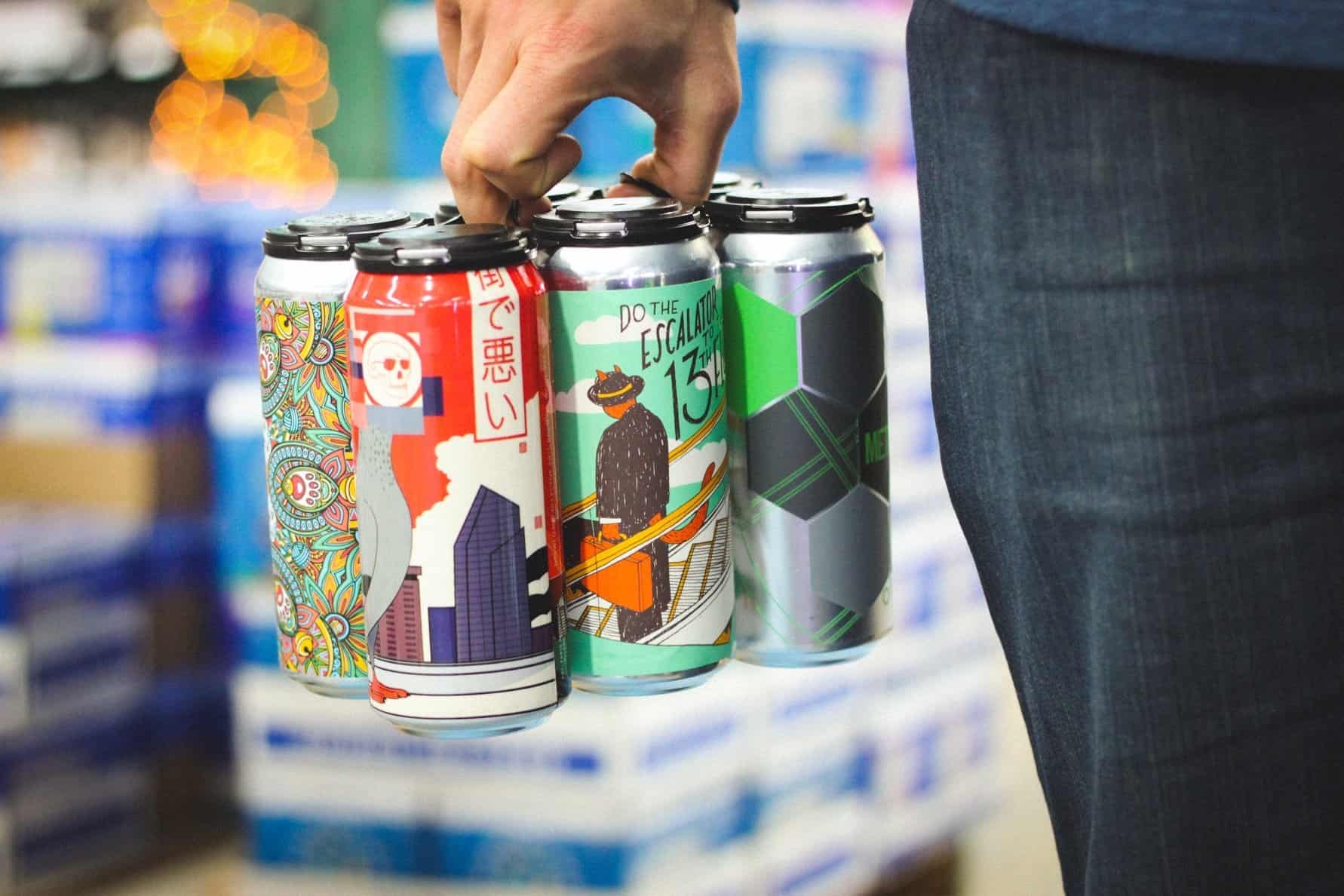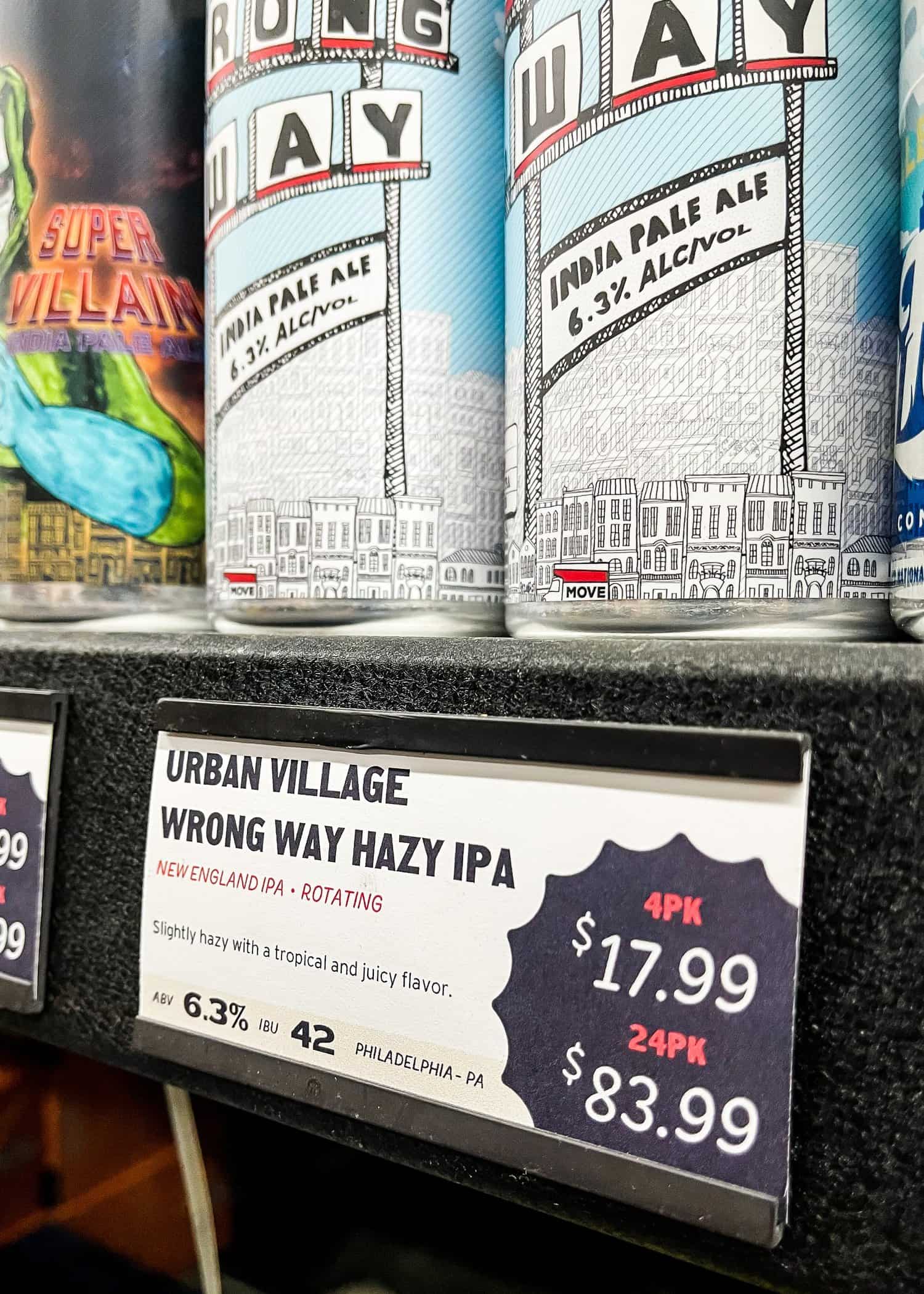 Setting Stone's Apart from the Competition
Early on, Nick's goal was to transform Stone's into more than just a beer store, but a staple of the community. From collaborating with other small businesses, like Philly Bike Tours, to selling ice cream from Milk Jawn, a local maker without a brick and mortar store, to monthly donations for Legacy of Hope, Nick is proud to invest in the economic growth and social vibracy of their community. 
Nick also saw opportunities to showcase Stone's as a hub for beer lovers through an extensive selection of beer you might not find anywhere else. Stone's began printing unique in-store pricing/information labels for every product to better serve their customers and attract new shoppers. Now customers can find exactly what they're looking for with labels that highlight the brewery, ABV percentage, beer style, description, and more. Nick explains, "This is so critical for merchandising right now because we're looking for ways to stand out."
After months of creating individual product labels, Nick knew there had to be a more efficient way. Stone's team began using Thrive to pull product information into an excel file to automate the process and eliminate incorrect pricing from human error. This simplified approach instantly creates custom product labels, even for limited time only brews, saving the team hundreds of hours of work each year. Nick says, "Without [Thrive] this wouldn't be possible… Thanks to your software we are able to print the most beautiful labels in the city when it comes to beer."
Growing New Sales Channels to Meet Demand
Since introducing Thrive's inventory management system, opening new sales channels has become more attainable for Stone's. While online alcohol sales jumped 10 percent in 2020, very few independent beer stores offer delivery. Nick recognized the opportunity to meet demand in the city. 
Stone's doesn't have a large parking lot and most of their customers are local, so e-commerce was the natural next step for growth. Nick believes that delivery is "critical for the state of e-commerce… We're all trying to get stuff shipped or delivered to our door, so we need to be a player in the game for the future."
Thrive reduced barriers to opening a Shopify e-commerce store by connecting it to his Square account. Shopventory instantly syncs stock counts across channels, so Nick never has to worry about selling products online that sell out in store. Additionally, the entire product catalog is managed in one central location, so the same information printed on their in-store labels automatically pushes to their Shopify website. Now, Stone's Beer & Beverage Market is one of  the only beer stores in the city that sells beer online for home delivery and state-wide shipping.
Nick also began selling wholesale, citing it as their biggest opportunity for growth. With Shopventory, Stone's designates certain stock to a separate warehouse location, creates invoices, accesses predictive analytics, and tracks incoming inventory. Confident that Thrive can manage their wholesale inventory needs, Nick has more time for other aspects of the new business, such as training their first sales rep and growing their services.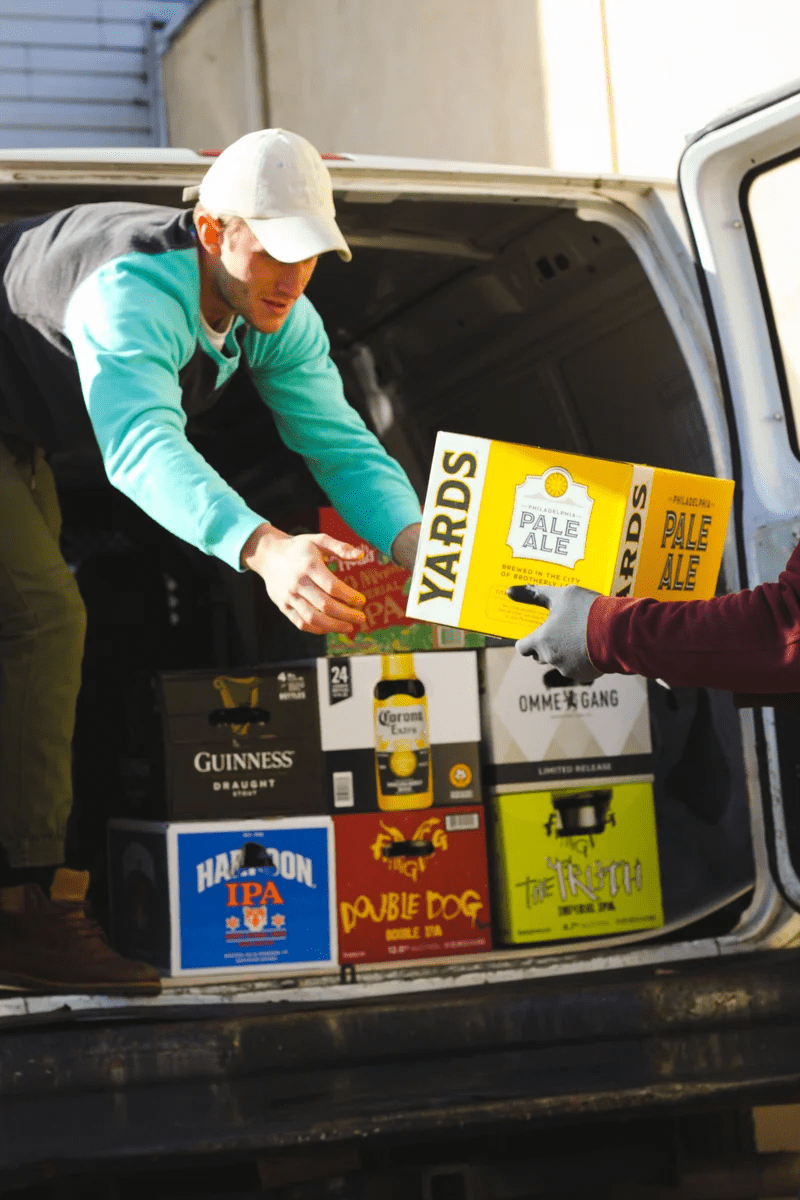 Join Thrive and start saving on average 1 hour per day per location. Get advanced features such as custom reporting, barcode scanning, automatic purchase orders, price tag printing and more.