How Saratoga Olive Oil Company Saves Thousands of Dollars
with Thrive by Shopventory
Like many small business owners, for Chad, Barbara, and Clint, opening Saratoga Olive Oil Company was the start of their second career. As research consultants in the pharmaceutical industry, they saw firsthand the lack of education on dietary habits and lifestyle changes that contribute to better health outcomes. Inspired by the health benefits of a Mediterranean diet, they began importing the freshest olive oils and balsamic vinegars from around the world.
In 2011, they opened their first storefront in Saratoga Springs, NY and the following year they were named one of the top five stores in the world for their curated selection by the Olive Oil Times. Not only are they a hub for the freshest olive oils but they pride themselves on being a knowledgeable source for harnessing the health benefits as well. Four years later they shipped the first batch of olive oil bottled in their warehouse.
As Saratoga Olive Oil rapidly doubled its sales, tracking batches by hand wasn't cutting it. They needed a better way to scale their olive oil manufacturing operations across a warehouse, three storefronts, a wholesale business, and an e-commerce shop. 
Saratoga Olive Oil Company initially implemented a new manufacturing ERP software that integrates with Shopify to track inventory in their bottling warehouse. Not built for the complexities and scale of their business, the new software didn't meet their needs around tracking lot costs and batch production. 
With new oil varieties arriving at their warehouse every seven months to maintain the highest quality of ingredients, Saratoga Olive Oil is always bottling different flavors. Not only did setting up the software take months of work, but they also lost thousands of dollars by not knowing their products' true costs.
POS Systems & E-Commerce Channels We Partner With
Knowing there had to be a better way, Blair, the National Sales Operations Manager, turned to Thrive by Shopventory after just 11 months with their previous software. Impressed with Thrive's extensive feature set, Blair explained, "Based on the reviews people really like the features. So we went ahead with the free trial and that is when we found out [Thrive] was adding Assemblies." 
Saratoga Olive Oil also discovered that they were missing vital automation for purchase orders, invoicing, and transfers to successfully scale their business prior to Thrive. 
Even though manufacturing capabilities were the main focus for Blair, Thrive had the added benefit of accurately tracking inventory for their warehouse, three storefronts, and e-commerce website.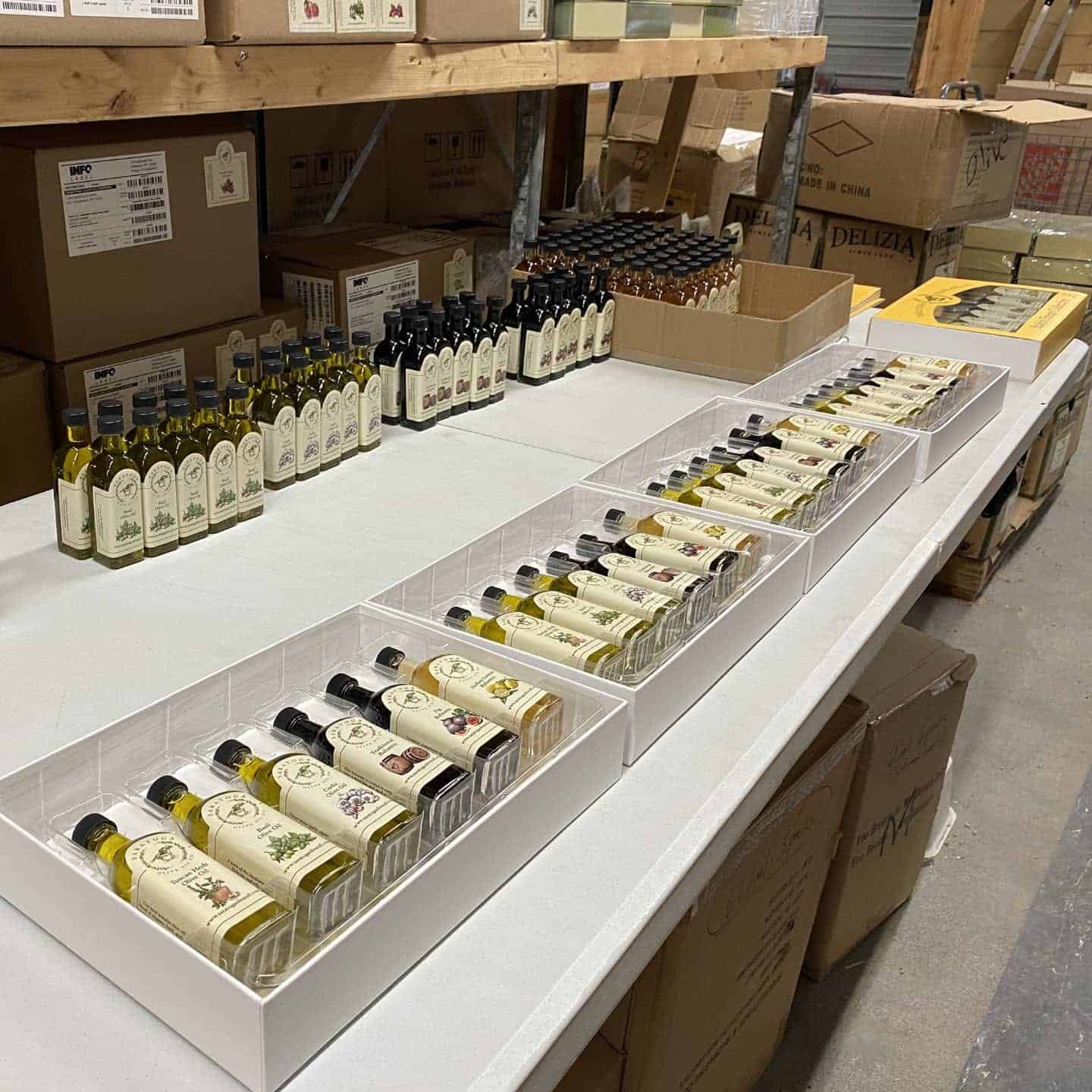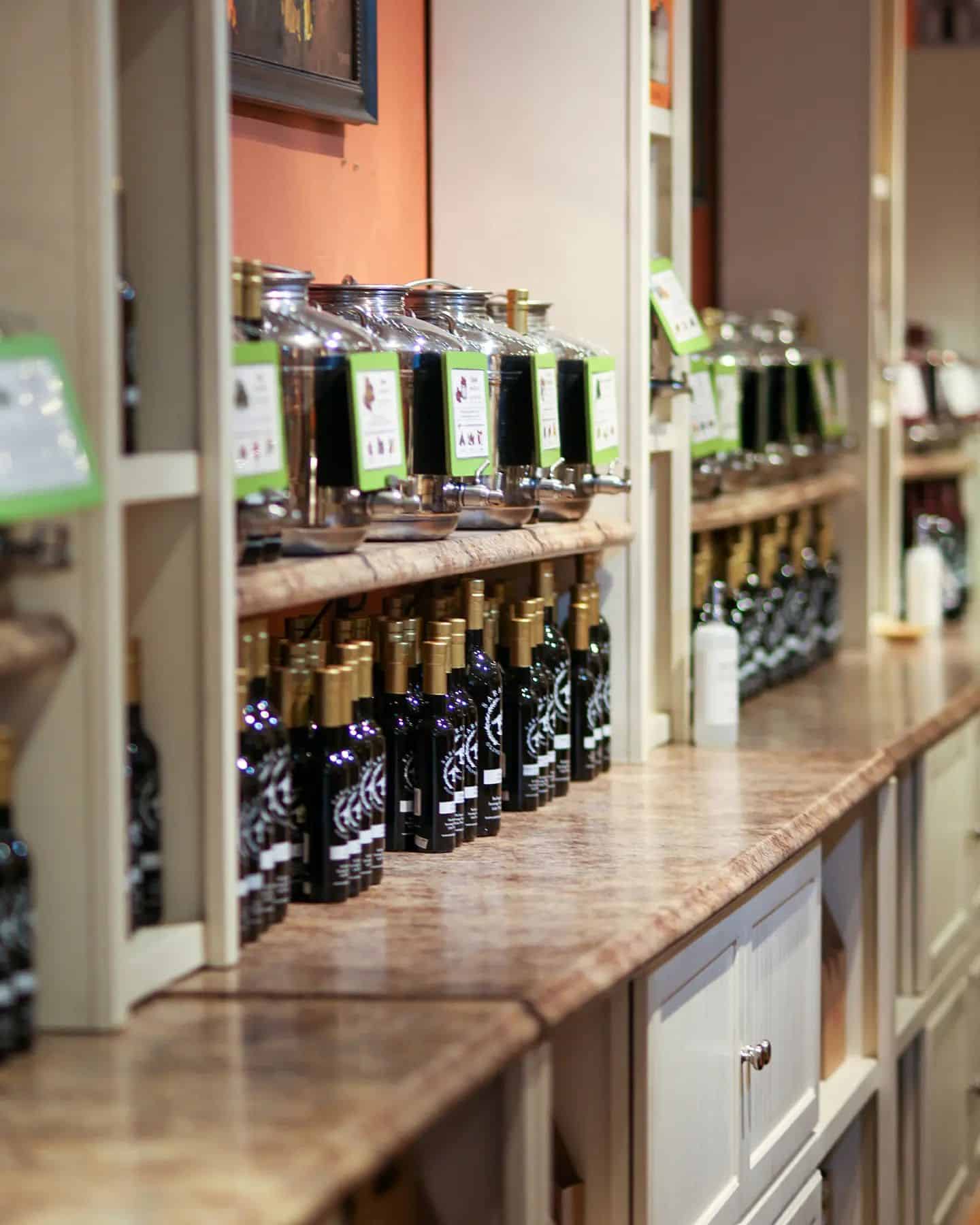 Saving Time and Money with Assemblies
In order to sustainably and profitably meet the demand of their current business, Saratoga Olive Oil implemented Thrive's Assemblies tool. Designed for manufacturing, Assemblies deduct ingredient and material stock levels at the time of creation. 
For Saratoga Olive Oil, their favorite tool is calculating the actual cost it takes to produce a batch of olive oil. Due to the nature of their products, a bottle of olive oil may cost more on one run and less on another. With Assemblies, Saratoga Olive Oil can now price their bottles so they are always hitting their target profit margins. 
Beyond calculating costs, tracking warehouse inventory automatically saved them hours of work each week by running multiple batches at once. Since Thrive Inventory tracks stock counts for ingredients and materials in real-time the program won't let you accidentally run more batches than you have inventory available for. When that happens Blair shares, "I really like Assemblies because it keeps us responsible for the things that we're supposed to be doing and on track."
With a new sense of increased production efficiency and accurately pricing products, Saratoga Olive Oil has the confidence they need to scale its business. Blair and the rest of the team at Saratoga Olive Oil are now turning to their wholesale business and trust Thrive's complete feature set for their next phase of growth.  
Join Thrive and start saving on average 1 hour per day per location. Get advanced features such as custom reporting, Assemblies, automatic purchase orders, price tag printing and more.