How Beauty Club Outlet Transformed from Side-Business to International
With Thrive by Shopventory
If you ask Naomi Adams about her store Beauty Club Outlet, she would tell you that she never intended it to be the growing, international business that it is today. When its doors first opened in July of 2018, Naomi was working full-time at Marriott International and intended for Beauty Club Outlet to be a small side business. 
Growing up in Canada with afro-textured hair, Naomi struggled to take care of her curls. Without having anywhere to buy curly hair products, she often didn't have the confidence she needed to wear her natural hair. Realizing how many others in her community felt the same way, she opened Beauty Club Outlet to serve the underserved. 
Located in Ontario, Canada, Beauty Club Outlet wasn't only an immediate success with afro-textured customers, but also with women experiencing hair loss. Soon after, Naomi ended her corporate career and has expanded her store with healthy, high-quality, and affordable curly hair products, wigs, extensions, and accessories from a majority black-female owned brands. 
Naomi shares her mission to have their clients "leave Beauty Club Outlet's store more confident, comfortable, and psychologically liberated than before they came in, and this is the motivation for our entire customer experience and product offer at Beauty Club Outlet."
Like many small business owners, Naomi opened her business to connect with the community before building a proper operational structure. While setting profit margins and managing stock counts proved challenging, Naomi had a knack for business and knowing how to best serve her customers. 
In 2020, when the COVID-19 pandemic first spread, Beauty Club Outlet was forced to temporarily close their doors. Naomi knew at once that she needed to open an online store and liquidated her stock of wigs to get started. Needing a way to sync her POS system with Shopify online, Naomi's accountant recommended Thrive. 
During their 30-day full-featured Thrive trial, Naomi worked closely with an Account Executive to upload their entire inventory from excel spreadsheets, building an effective stock management system. Naomi shares "my [Account Executive] really allowed me to take my time… he took me through every single process and I remember it just being so pleasant and enjoyable." One-on-one training, live support, and an extensive self-guided Help Center are available to all Thrive users, ensuring each business gets the most out of their account.
Since expanding online and re-opening their store doors, Beauty Club Outlet has transitioned to Shopify POS as well. Naomi loves how she can sync her loyalty program and discounts through Shopify while reporting on customer purchases both online and in-store. 
Thrive integrates with Shopify POS and Shopify e-commerce so Naomi's team never has to worry about overselling a product online that sold out in store. With Thrive, cost of goods sold, multi-channel tracking, purchase orders, internal transfers, and more get added to Shopify's toolbox. 
POS Systems & E-Commerce Channels We Partner With
Understanding Business Finances
Even though Naomi originally came to Shopventory to connect her POS system and e-commerce store, she quickly learned how to make informed financial decisions with it. Prior to Thrive, Naomi relied on guesswork to set profit margins, determine what suppliers to work with, and occasionally would spend all their monthly profits on new inventory, much to her accountant's alarm! 
Using detailed sales reports, Naomi now closely tracks profit margins and costs of goods sold to stay cash positive. Naomi knows exactly how much money she has each month to put back into new products and services, like Google Shopping Ads. Thrive, Naomi shares, "Helps you to see that reality and make [investment] decisions based on that."
Lot and default costs are also especially important for Beauty Club Outlet. Naomi works with many suppliers and consults Thrive before making orders. Oftentimes, she places larger orders from U.S. suppliers in advance for a lower per-unit cost. However, if there is a product that she only sells a few of in a month, but consistently, she orders from a closer supplier through Net 30 terms. By the time she needs to pay the invoice, Naomi knows the products will be sold.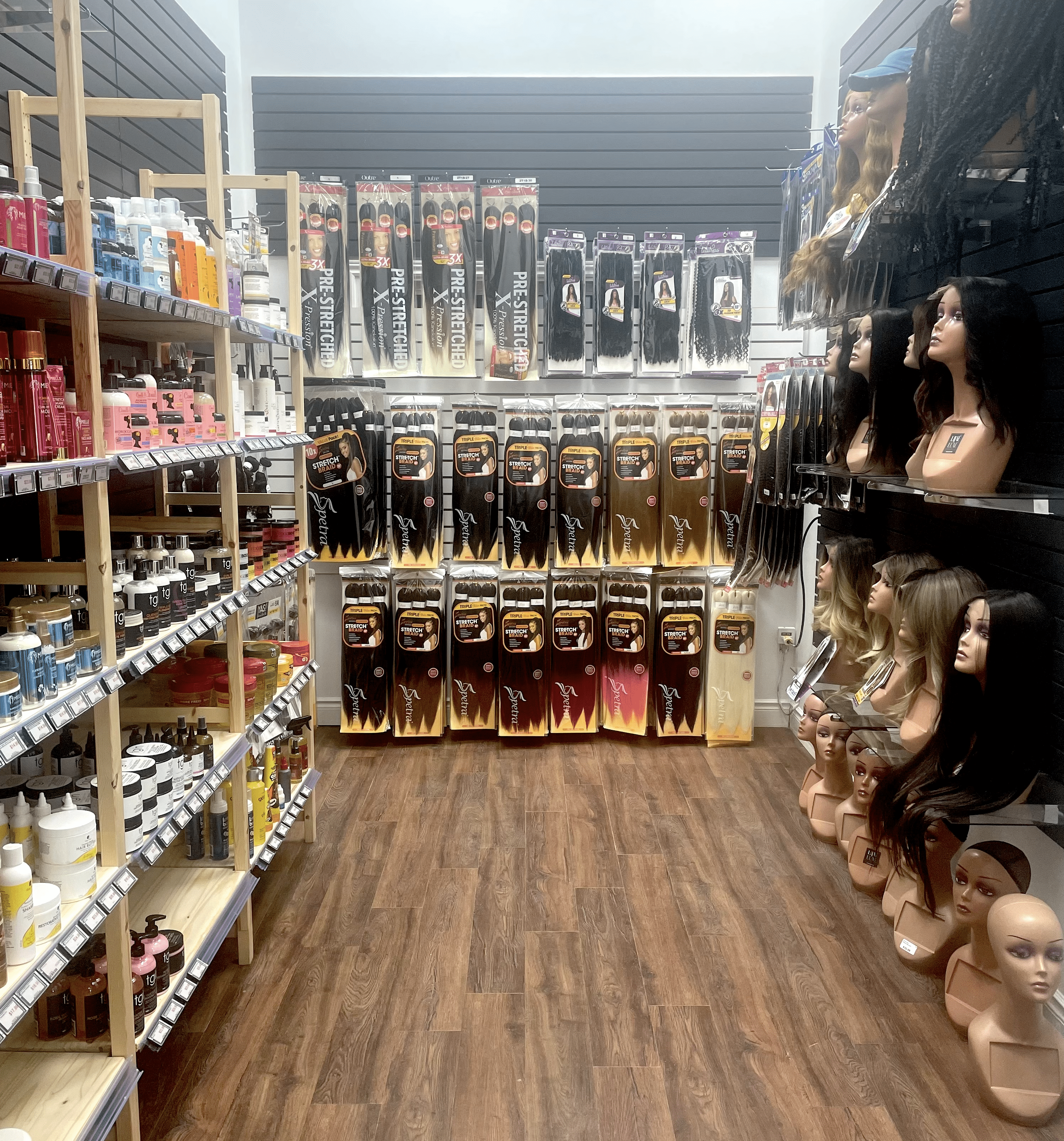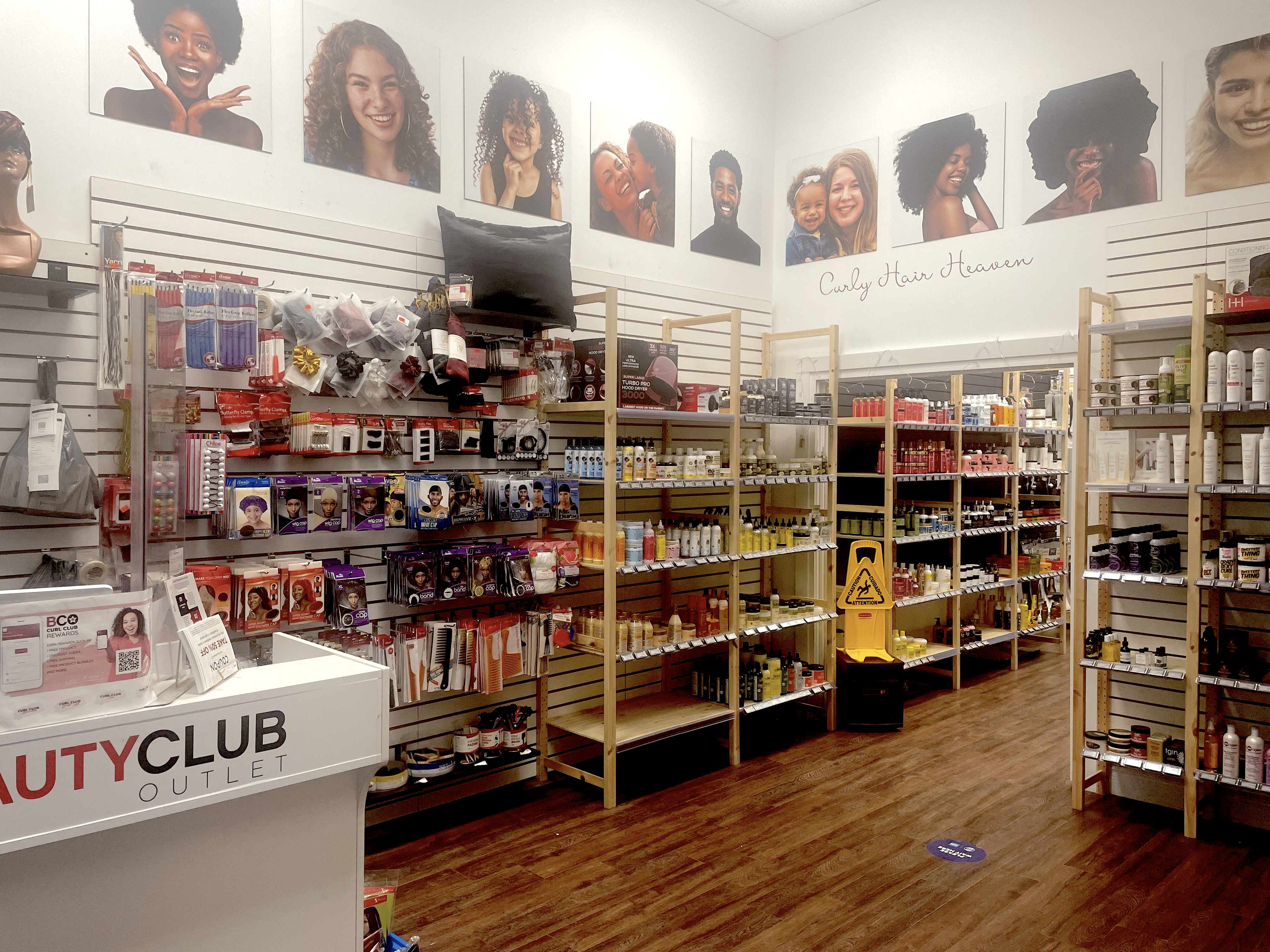 Taking Control of their inventory
When Beauty Club Outlet first opened, turning customers away due to stock-outs were common. Naomi and her team didn't know what was on their shelves and the sell-through rate of products. 
Now, Thrive tracks real-time stock levels for her storefront and online store all in one platform. Naomi explains, "With my staff, we have one place, everything is done in Thrive." 
Thrive's minimum and maximum PAR Levels automate reordering for Beauty Club Outlet. Naomi always knows what to order, how much to order, and when to order which prevents under and overbuying. This is essential for Naomi to count on customers coming back and buying the products they love, again and again. Because of this, Beauty Club Outlet saw a jump in sales since they are able to better serve their clients.
Naomi even uses PAR Levels to auto-create Purchase Orders which she emails to vendors directly in Thrive, automating her business even further. 
Using Education to Fuel Growth
When you step into the doors of Beauty Club Outlet, you won't leave before receiving top-notch care from Naomi's staff. Naomi prioritizes training her staff on hair types, products, and how to maintain healthy hair. Questions like: How do you wear your hair? What is your lifestyle? And What products have you used before? Ensure that customers are connected to the right products. Naomi shares why that's so important to their business model, "So then they have trust in us, trust in our product, and trust and we can deliver on the products that we offer, as well as, the service and steps it takes them to get there." 
Naomi recognizes that while her Google Shopping Ads are performing well, the market is becoming more saturated and she needs ways to set herself apart online too. Her team offers free, virtual one-on-one consultations to provide the same level of assistance to online shoppers. She is also investing in online chat, product suggestion forms, hair quizzes, and a cash-rebate program, and is looking to launch her first influencer marketing campaign. Her goal is to grow these online strategies to expand into the U.K., Australia, and the Caribbean.
Since implementing Thrive to better control her inventory, accounting, and growth plan, Naomi has been sharing her firsthand experience of starting a small business by serving as a mentor for others in her community. Naomi shares, "I was struggling so much when I first opened my business… and I [wish I] just had someone to ask questions to." Thrive paved a path for Beauty Club Outlet to grow sustainably, allowing Naomi to turn her passion into a lifelong career which she hopes inspires others.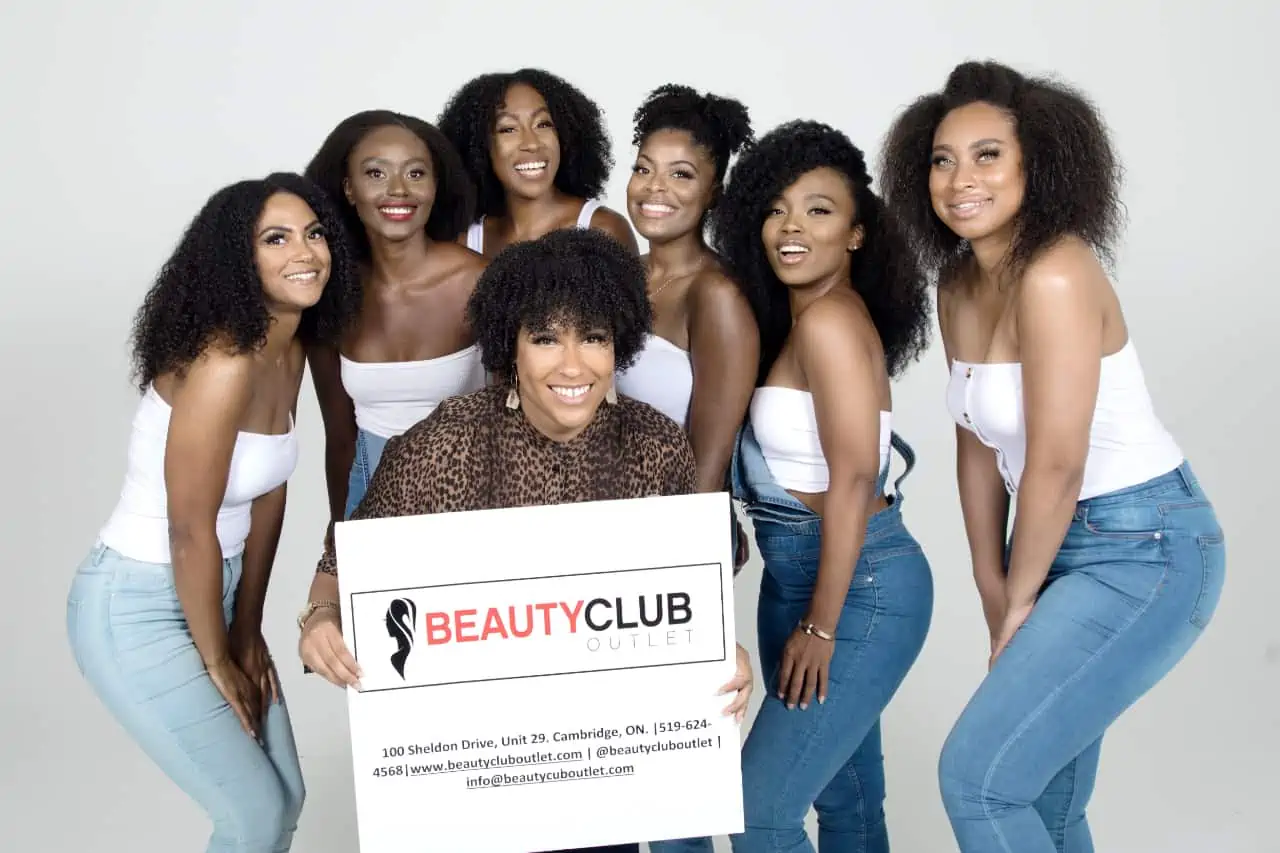 Join Thrive and start saving on average 1 hour per day per location. Get advanced features such as custom reporting, barcode scanning, automatic purchase orders, price tag printing and more.